Let yourself be inspired…
We offer you edible oils that are produced with the highest quality standards. Our oil mill has been in family ownership for more than 170 years.
Every day we use our history, our tradition and our know-how to produce thousands of bottles that can be safely used in your home to conjure up great dishes.
With our own brand BRÖLIO as well as private labels of the trade, we are a full-range supplier and supply all market segments at home and abroad; from the individual kitchen gourmet to the demanding major customer.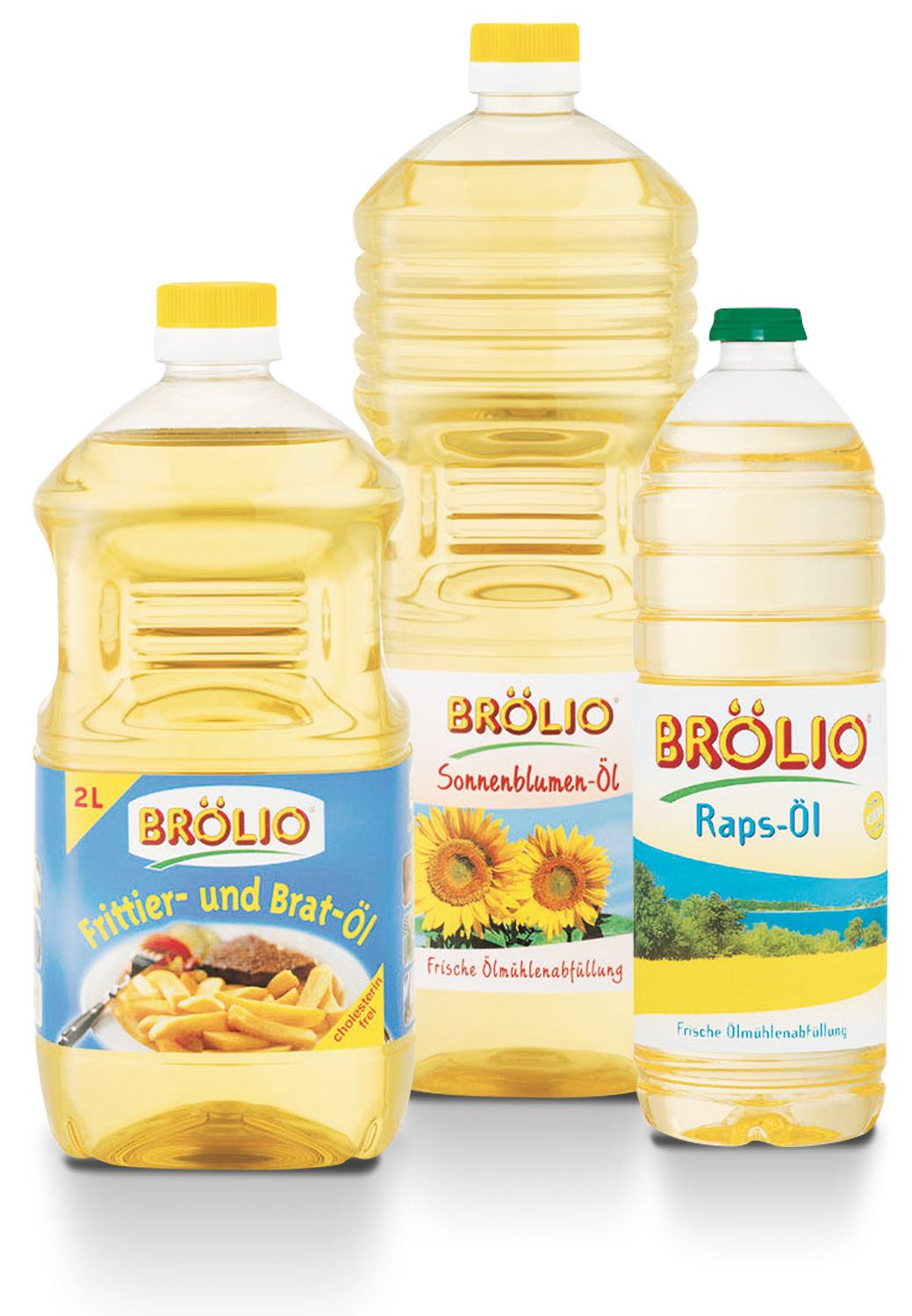 >>> We pay attention to <<<
The oil is bottled in various types of packaging, such as the environmentally friendly 1 l PET bottle, which saves on packaging and transport thanks to its low weight.