>>> We attach importance to <<<
SUSTAINABILITY & ENVIRONMENTAL PROTECTION
>>> We pay attention to <<<
We are always aware of our responsibility for the environment and society. We use resources in an environmentally friendly manner and are constantly working on improvements within our production methods
In order to achieve the high standards we set ourselves, we have established a strict quality management system. Through the certification according to IFS (International Food Standard) with regular audits (announced/unannounced) we ensure that our own quality requirements are met and that our production is regularly adapted to the latest requirements.
The energy management system according to DIN EN ISO 50001:2011 was established. Its implementation is documented by regular audits and helps us to make our production processes even more efficient and energy-saving.
On the procurement side we have installed Food Fraud. We subject our suppliers and the sources of supply to a critical examination. This enables us to increase product safety and exclude, for example, product fakes and corruption. The risks are analysed according to a standardised evaluation system and help us to select secure sources of supply.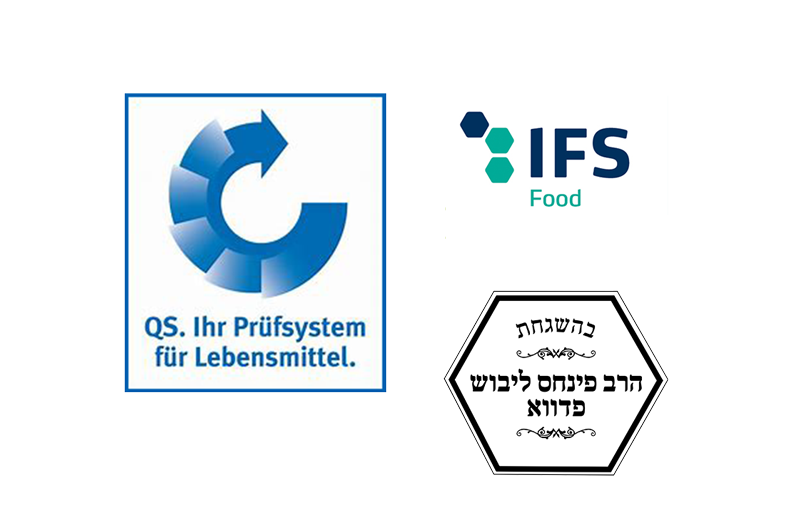 produce bees from one hectare of flowering rape field
>>> We attach importance to <<<
Through this combination of milling and extraction, the protein-rich feedstuff "grist" is obtained. The feed industry uses it to produce quality feed for cattle, pig and poultry rearing. Another by-product is lecithin, which is also used by the food industry to produce food as a natural emulsifier. Consequently, no "waste" is left over during the production of the oil from the seed.
The development of the food market in a Europe without national borders has increased the consumer's interest in safe food.
"Food scandals" have led to uncertainty and irritation. With a wide range of products on offer, the consumer's interest is focused not only on the quality, price and nutritional value of the food, but above all on its safety and harmlessness to health, and is increasingly influencing the decision to buy.
This is ensured by food monitoring. The core of food law is the "Food and Feed Code" (LFGB), which contains, among other things, general prohibitions and commandments for the protection of health and the protection of the consumer against deception. Food safety is a general need.
This is extremely important for a sensitive product such as cooking oil. Therefore, from seed reception, through crude oil and refinery production to oil bottling, our products are subject to constant controls by our own laboratory and also by independent laboratories.
Below you will find some interesting links: